Breakdown Of A Live Jam
By far, one of my most favorite things to do as a musician is to get on stage with other players and just Jam! The excitement of not knowing what's going to happen is both exhilarating and scary and builds your chops as a musician more than anything else.
I love it so much, I created a course for teaching how to do it on Rock Guitar Power called The Guitar Pro Jam.
Today I have a video (and FREE LESSON) to share with you of a real jam that I played in recently and I wanted to break down all the important things to help you understand the structure, sequence of events and communication that we as musicians do on stage to both have fun and entertain the audience.
Here's the Full Jam recorded at Johnny's Irish Pub in Rochester, NY:
Players:
Guitar: Me (Mike Deiure)
Bass: Sean Conlon
Drums: Brendon Caroselli
Saxophone: Dan Merkey
Here's some important notes and things to watch for in the jam…
1. I was the one who started the jam and laid down the foundation of the chords and rhythm. Sometimes everyone will talk out whats going to happen BEFORE anyone starts playing, but I've played with these guys a few times before and knew they would just "figure it out".
I didn't tell anyone what chords I was playing or the key. Because everyone on stage was REALLY good, they all were able to figure it out pretty much right when I started playing it. You can see the Bass Player and Sax player watching what I was doing. After noodling around a bit they knew the Key and Chords.
Because I know these players are AWESOME, I knew I could just start playing. Many times though I explain what chords I'm going to be playing so everyone is on the same page.
2. Right after we establish the general groove and rhythm of the chord progression (See lesson below), I introduce the "head melody", which is taught in Lick #4. This is really important to establish so everyone has a ground zero to come back too after soloing or in-between transitions.
3. Visual cues… While I'm actually not the greatest at these, see if you can notice how the players look at each other to know who's going to solo or take the lead. Once someone has the floor, the other players chill out a bit and enjoy whats going on.
4. Towards the end (7:45) you'll see myself and the sax player trading back and forth a bit. This is usually something that happens towards the end of a jam because it brings the energy up a notch after everyone has had their own chance to solo, so its fun to end out with everyone throwing down.
Below is the FULL Lesson, taken directly from "The Guitar Pro Jam"!
Learn to play the chords, rhythms and licks!
If you're not already a member of Rock Guitar Power...
Get access to ALL of our Pro Jam lessons as well as guitar courses to help improve your playing!
Step 1 - Watch The Intro Video That Explains This Jam
Step 2 - Watch Lessons To Learn Rhythms, Leads & More!
Part 1 - Chords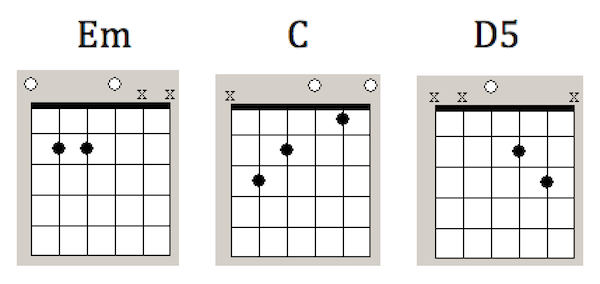 Part 2 - Chord Progression

Part 3 - Main Melody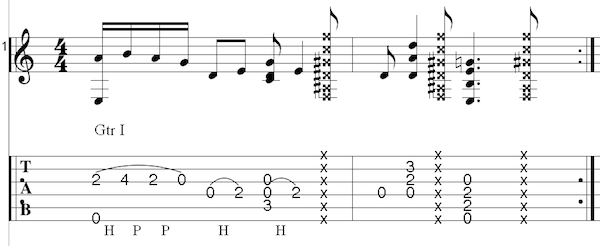 Part 5 - Lick 1


Part 6 - Lick 2

Part 7 - Lick 3

Part 8 - Lick 4

Step 3 - Use The Jam Tracks Below To Work Out Some Cool Licks Of Your Own!